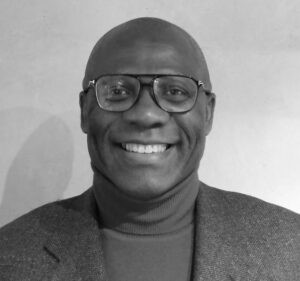 © Christian Eboulé
---
Books & Rights Information
Le testament de Charles
(Debut Novel – French – to be published)
---
Biography
(Version en français: ICI)

Christian Eboulé is a journalist working for several media, especially TV5 Monde, where he is co-directing the programme "Encre Noire et Page Blanche" dedicated to the great names of Francophone African literature. He also works for the Journal Afrique, as a programme editor for "Afrique Presse" and "7 jours sur la planète" as well as an editor and co-presenter for the program "Africanités".
He also collaborates with many titles of the written press such as Afrique Asie, Afrik.com, Le Monde Diplomatique.
Thanks to his human qualities and his extensive knowledge on multiple subjects, he is regularly invited to conferences and international meetings on Africa's related topics. Christian Eboulé is acknowledged as an essential personality to highlight Francophone Africa thanks to his economic, political, cultural and traditional insights.
Le testament de Charles is his debut novel.