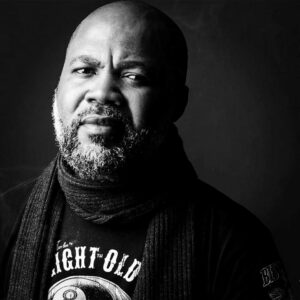 © Guy Ella
---
Books & Rights Information
Madame est morte
(Debut novel – French – To be published)
---
Biography
Guy Ella was born in Buea, Cameroon, in 1974. Through his passion for snapshots capturing the time, he dedicated his life to telling stories of the world passing by. The Canal d'Or award-winning screenwriter started his exploration of modern-day Cameroon by watching clips of local urban artists. Then, he came to the creation of advertisements. Whether for a clip or for a series of ads, the short form is for him a means of expressing the sensibility of the time and and to picture an era.
Writing, but for what?
Guy Ella believes that thinking is first to reflect. He notably sees performances as invitations for the audience to start questioning on itself, its place of life, and on its time. According to Ella, to alter these unsettling self-perceptions and to preserve what we find positive, it is first and foremost a challenge of examining and questioning ourselves. He is convinced that for the world to improve, reflexivity is a priority. His search for a reflexive exploration of past and present times is now conducted through writing. Guy Ella lives in Yaoundé. Madame est morte is his debut novel.
---
Lien vers le profil de l'auteur en français : ICI