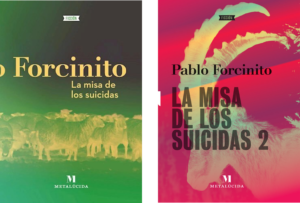 ---
Information
Suicide Mass 1 (La misa de los suicidas 1)
(Novel, Spanish, Rights with Metalúcida)
***
Suicide Mass 2 (La misa de los suicidas 2)
(Novel, Spanish, Rights with Metalúcida)
---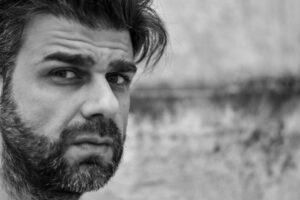 © Metalúcida

---
Biography
Pablo Forcinito was born in Buenos Aires, Argentina, in 1978. He started writing poetry, awarded in the national poetry contest Leopoldo Marechal in his early adolescence. He studied Fine Arts in Buenos Aires, when literature remained his most steadfast passion. He published several horror short stories in anthologies, the first one being in "La abadía de Cárfax I".
In 2014, he published En tu mundo raro y por ti aprendí (In Your Strange World, and For You, I Learned) with Metalúcida publishing, followed by Paraná in 2015, and La orilla de los encantados (The Enchanted Coast) in 2016. These three novels narrate the story of an Argentine serial killer named Paraná. Later, in 2019, these three acclaimed novels were gathered into a single volume, Trilogía de Paraná (Paraná Trilogy).
In 2022, he published La misa de los suicidas (Suicide Mass), a horror novel genre that has always marked the essence of his narrative. In 2023, the highly anticipated sequel, La misa de los suicidas 2 (Suicide Mass 2), was published, and it will form part of a tetralogy. At the moment, Pablo Forcinito is in the midst of writing La misa de los suicidas 3 (Suicide Mass 3).
---
Rights information:
---
News: La misa de los suicidas: An Argentine Horror Gem Selected in the Libros de Película Catalog & at Ventana Sur Cannes